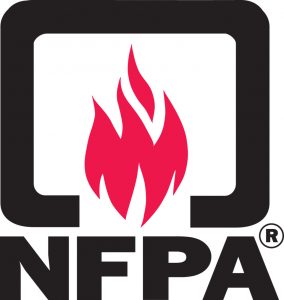 The National Fire Protection Association (NFPA) is currently considering the development of a new standard for the fire protection of cannabis facilities that would provide clear guidance on fire and life safety provisions for the cannabis industry. This consideration comes in response to serious fires that have occurred at cannabis facilities in recent years, the rapid legalization of medical and/or recreational use of cannabis throughout the U.S., and the exponential growth of cannabis facilities around the globe.
"Medical and/or recreational use of cannabis is now legal in 34 states and the District of Columbia, with more states poised to follow suit," said Kristin Bigda, technical lead of building and life safety at NFPA. "As the number of cannabis growing and processing facilities continues to increase, some groups and individuals have expressed the need for provisions that would help minimize associated fire and life safety risks for facility staff and first responders."
As proposed, the effort would build upon the work started several years ago in NFPA 1, Fire Code, which addresses the fire protection aspects of the growing and processing facilities. The new stand-alone document would expand upon those requirements, referencing appropriate resources as needed, with the overall goal of addressing the protection of facilities from fire and related hazards where cannabis is being grown, processed, extracted and/or tested.
Activities related to the proposed project would include the development of requirements for inspecting, systems testing, and maintenance of cannabis growing, processing, and extraction facilities. The proposed standard would also determine the general skills, knowledge and experience required among facility operators and facility managers responsible for ensuring adequate levels of safety at these facilities.
NFPA is seeking comments from all interested organizations and individuals to gauge whether support exists for development of such a standard, and is soliciting feedback on the following:
Are you, or your organization, in favor of the development of an NFPA Standard pertaining to the fire protection of cannabis growing and processing facilities?
Please state your reason(s) for supporting or opposing such standards development.
All comments in support or opposition to standards development related to fire protection of cannabis growing and processing facilities must be submitted by March 31, 2021 to:  stds_admin@nfpa.org.
For this release and other announcements about NFPA initiatives, research and more, please visit the NFPA press room.
About the National Fire Protection Association® (NFPA®)
Founded in 1896, NFPA® is a global self-funded nonprofit organization devoted to eliminating death, injury, property and economic loss due to fire, electrical and related hazards. The association delivers information and knowledge through more than 300 consensus codes and standards, research, training, education, outreach and advocacy; and by partnering with others who share an interest in furthering the NFPA mission. For more information, visit www.nfpa.org. All NFPA codes and standards can be viewed online for free at www.nfpa.org/freeaccess.