Massachusetts Institute of Fire Department Instructors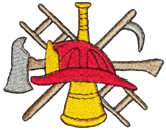 Promote fire department training and education by the mutual sharing of knowledge
Welcome to the Massachusetts Institute of Fire Department Instructors website. Here, you can become a member, learn about MIFDI's history, and review meeting notes.
January 27, 2021 APPLICATION PERIOD OPENS MONDAY, FEB. 8, FOR FY 2020 STAFFING FOR ADEQUATE FIRE AND EMERGENCY RESPONSE (SAFER) GRANT...
read more
AFG E-MAIL ALERT  |  January 27, 2021 Online Grants Management Training Course For FEMA Grant Recipients Coming Soon! Strengthen...
read more
P.O. Box 507
Merrimac, MA 01860-0510
© 2001-2020 Massachusetts Institute of Fire Department Instructors