Massachusetts Institute of Fire Department Instructors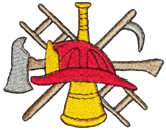 Promote fire department training and education by the mutual sharing of knowledge
Welcome to the Massachusetts Institute of Fire Department Instructors website. Here, you can become a member, learn about MIFDI's history, and review meeting notes.
The December meeting of MIFDI will be our Annual Holiday Luncheon for members to get together during the holiday season. This "Social...
read more
MEETING NOTICE: The November meeting of MIFDI will be held on WEDNESDAY, NOVEMBER 16, 2022 hosted by the Natick Fire Department courtesy...
read more
P.O. Box 507
Merrimac, MA 01860-0510
© 2001-2020 Massachusetts Institute of Fire Department Instructors