Massachusetts Institute of Fire Department Instructors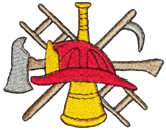 Promote fire department training and education by the mutual sharing of knowledge
Welcome to the Massachusetts Institute of Fire Department Instructors website. Here, you can become a member, learn about MIFDI's history, and review meeting notes.
We regretfully mourn the passing of "JAKE", the Fire Safety Dog of ESCAPE on May 21, 2020.   He was born on January 26, 2007 and started...
read more
We reluctantly once again decided to cancel the June MIFDI meeting scheduled for June 24 to be on the safe side of this pandemic and the...
read more
P.O. Box 507
Merrimac, MA 01860-0510
© 2001-2020 Massachusetts Institute of Fire Department Instructors