Massachusetts Institute of Fire Department Instructors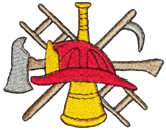 Promote fire department training and education by the mutual sharing of knowledge
Welcome to the Massachusetts Institute of Fire Department Instructors website. Here, you can become a member, learn about MIFDI's history, and review meeting notes.
MIFDI President Roche regrets to report the death of former member PETER McGONNELL from the Lynnfield Fire Department (Retired). Pete died...
read more
Due to the state Covid restrictions finally lifted on May 29, I am delighted to report that MIFDI will be able to meet once again for our...
read more
P.O. Box 507
Merrimac, MA 01860-0510
© 2001-2020 Massachusetts Institute of Fire Department Instructors