Massachusetts Institute of Fire Department Instructors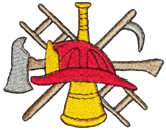 Promote fire department training and education by the mutual sharing of knowledge
Welcome to the Massachusetts Institute of Fire Department Instructors website. Here, you can become a member, learn about MIFDI's history, and review meeting notes.
As a result of both the State of Indiana's government direction, general public health advisories and many industry travel restrictions in...
read more
Sent on behalf of Tonya Hoover, Deputy Fire Administrator, USFA January 7, 2021 We would like to provide an update on the status of...
read more
P.O. Box 507
Merrimac, MA 01860-0510
© 2001-2020 Massachusetts Institute of Fire Department Instructors