Massachusetts Institute of Fire Department Instructors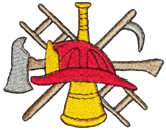 Promote fire department training and education by the mutual sharing of knowledge
Welcome to the Massachusetts Institute of Fire Department Instructors website. Here, you can become a member, learn about MIFDI's history, and review meeting notes.
As the temperatures drop, people tend to resort to using space heaters and other methods to heat their homes and businesses, but they need...
read more
We reluctantly decided to cancel our January 26 meeting due to the recent surge in the covid variants throughout the country since the...
read more
P.O. Box 507
Merrimac, MA 01860-0510
© 2001-2020 Massachusetts Institute of Fire Department Instructors