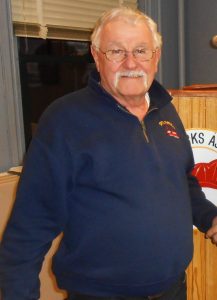 MIFDI President Roche regrets to report the death of former member PETER McGONNELL from the Lynnfield Fire Department (Retired).
Pete died on July 16, 2021 at age 80 after a battle with cancer.
Pete served as a Firefighter/Mechanic in Lynnfield.
He was also a member of the Boston Fire Museum
where he proudly maintained some of there old
apparatus on display. And he always did it with a 
smile!
VISITATION & SERVICE:
Conway, Cahill, Brodeur Funeral Home
82 Lynn St, Peabody
Thursday, July 22 from 9am-12-noon
Funeral Service at 12-noon

BURIAL:
Puritan Lawn Memorial in Peabody
MAY HE REST IN PEACE